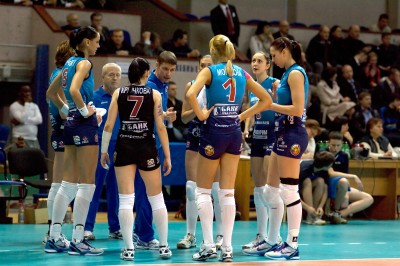 What exactly does "building a relationship" with college coaches mean?
As a college volleyball recruiting expert, I offer workshops nationwide on the recruiting process.  I stress the importance of working to build a relationship with college coaches. Recently I was asked what does this mean?
Building a relationship means you are proactively keeping the coach updated on your progress.  After your team competes in a tournament, you need to follow up with the coaches.  Let them know how you did, what you learned and how you are preparing to play at the next level.  Have you begun in a jump training program to improve your vertical?  This would be a great update for a college coach.  It shows you are working to improve as you go through this journey.  Ask yourself this question, have you played for a coach you didn't like?  I am willing to bet it was not a good experience.  Am I right?  At least it wasn't the experience you were hoping it would be.  Imagine playing for this coach for the next four years.  Do you think you would enjoy "working" for this coach?
As you keep coaches updated on your progress, and call them frequently, you are building a relationship.  You are showing the coach you are interested in their program.  Coaches will open up about their family life, and they will want to learn about what is going on with you as well.  How is school?  Are you keeping up in the classroom, while maintaining your busy schedule?  The college coach is going to become your first employer.  So take the time to build a solid relationship to ensure you choose a program that will be an excellent fit.  Keep this in mind, there are over 400,000 girls playing high school volleyball in the United States alone.  Over 200,000 play club volleyball.  You have got to stand out from the competition!
For guidance on the college recruiting process contact Kara Hill at [email protected]